Trusted by the industry as the Sheetmetal company who deliver with personality; Wrekin makes sheet metal easy.
Wrekin Sheetmetal owners Claire and Simon have a vision for an inclusive, modern, service-led, sheet metal business.
 Operating from a prominent site, just off the M54, they serve a loyal local and national customer base, with sub-contract sheetmetal services.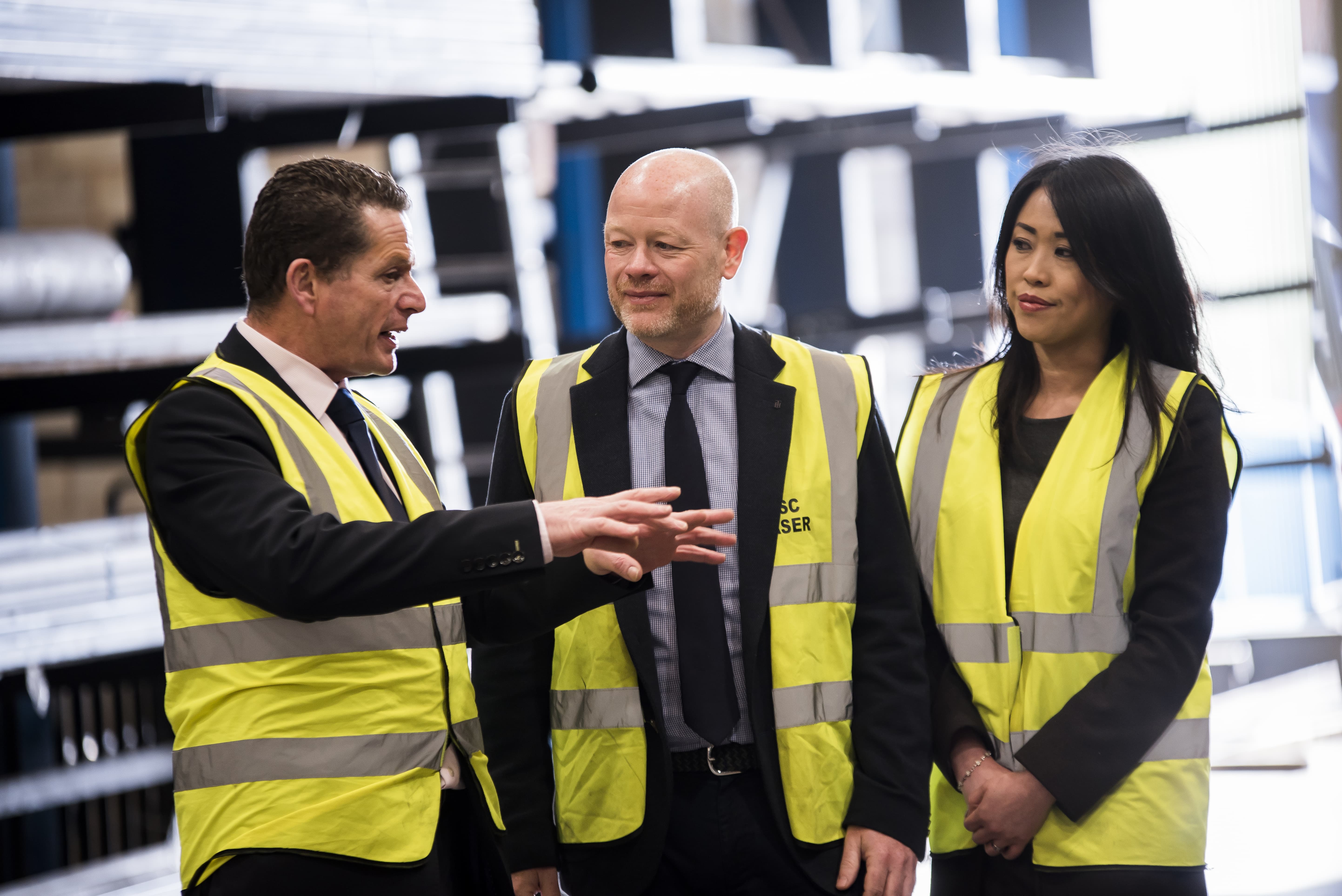 Crawford help us improve our business now and plan for the future.
Engagement:
Crawford is retained by Claire and Simon to create and implement a growth strategy.
At the heart of that strategy is the businesses Brand Promise:
"Trusted by the industry as the Sheetmetal company who deliver with personality; Wrekin makes sheet metal easy."
Claire and Simon, have always sought to be the standard-bearers in communication and customer service, whilst running a business with personality, blending hard-work with humour and fun.
Recognising that British Metal Manufacturers need a strong sub-contract supply base, to compete with the overseas competition and deliver high-quality British Manufactured parts and products Wrekin Sheetmetal work to make every step from Prototype and Design to the Delivery of the finished parts as easy and transparent as possible.
Partnership:
A close working partnership has developed, between Crawford and Wrekin Sheetmetal. Crawford delivers the full-range of their potent mix of consultancy, coaching and non-executive advice.
This includes chairing the monthly management meetings, running strategy meetings, help in delivering the projects that will realise the strategy, coaching and mentoring to senior leaders and the owners, and help with the recruitment for senior roles.
Services delivered:
Consultancy

Non-executive advice

Coaching and mentoring

Strategy facilitation

Recruitment process outsourcing
Examples of work carried out:
Strategy workshops

KPI design

Report templates

Recruitment

Coaching and mentoring

Meeting facilitation

Process engineering
Results:
Turnover grew by 13% in the first year and continues to grow at or above that rate in challenging market conditions.
From the clients perspective:
We had previously conducted a strategic review with external consultants, an exercise designed to help us focus and prioritise on strategic projects as well as day-to-day operations. We judged that exercise to have been successful, however, had let an amount of time pass between completing the projects we identified and agreeing to the next set.
We decided as an external view and facilitation had been successful in the past, we would consider using a firm of consultants again. Archi was recommended to us by a larger business that we knew to be experiencing strong growth.
Where the original consultants we used were quite theoretical and our sessions were purely classroom-based, Crawford and Archi, have been much more hands-on, helping us with both day-to-day operations and strategy. We have seen good growth in turnover, and are working in new areas to gain the full benefit in profit from the upturn in sales.
I know Archi uses a strap-line for Crawford Strategic of 'Manage today and shape tomorrow', this describes very well well what he and Crawford deliver for us.
We'd love to hear
from you.
The values that guide Crawford
Knowledgeable
Prize curiosity, read, watch, learn but most of all ask, delight in the experience and knowledge of others.
Adventurous
Be daring, take risks, set audacious goals, travel to unusual places.
Generous
Generous with our time and resources, if we can help we do.
Resilient
Keep going, keep trying, get up quickly when we get knocked down, smile.
Courageous
Speak up, speak out, stretch our minds and bodies, inspire others to do the same.